Chatham on World Heritage Site nomination shortlist
Tue 22 March 2011, 11:57 am
The Historic Dockyard Chatham has made the shortlist of UK sites which could become protected by UNESCO World Heritage status.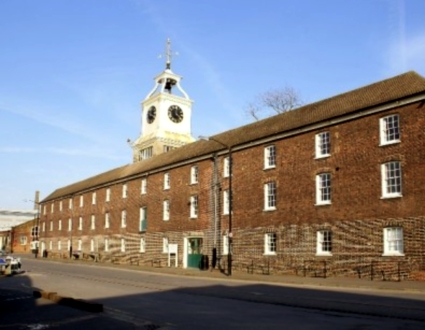 The dockyard joins the Lake District, Jodrell Bank Observatory and the Forth Railway Bridge on the list, which will form the basis of UK nominations for the protected status.
The panel which drew up the list said that Chatham should be managed sustainably, given development pressures in the area.
It said the site was: "An outstanding example of a naval dockyard at a time when naval power was crucial to the rise to global power of European nations and also in its time one of the largest integrated industrial complexes anywhere."
The panel said that Chatham's dockyards demonstrated outstanding value in the fields of:
Naval power at a time of European expansion and technological advancement;
Science, technology and engineering;
Industrialisation and social change.
Culture minister John Penrose said: "Few places in the world can match the wealth of wonderful heritage we have available in the UK. The 11 places that make up the new UK Tentative List are fantastic examples of both our cultural and natural heritage and I believe they have every chance of joining famous names like the Sydney Opera House and the Canadian Rockies to become World Heritage Sites."
The new list will be submitted to UNESCO with the aim of nominating new sites from 2012, based on the likelihood of gaining a successful designation
World Heritage sites are currently protected from inappropriate development by government planning guidance.